What Makes Good Boy Pools Different?
Good Boy Pool company was founded on the belief that pool service doesn't have to be complicated. Named after the founder's beloved chocolate lab, Tripp, we aim to change the way pool service looks and feels.
Licensed and insured
Active in helping out our local community
Family owned and operated
Quick response times
Local, Certified Pool Professionals
No annual Contract
Affordable and easy pool service
We only use the best supplies and equipment
We pay our employees higher than the industry standards
We care about the environment and strive to reduce our impact
Good Boy Pool Company is a local family-owned business, built on the belief that customers service comes first. We truly will become your pool's best friend!
We're ready whenever you are. Contact Good Boy Pool Services today to set up a consultation.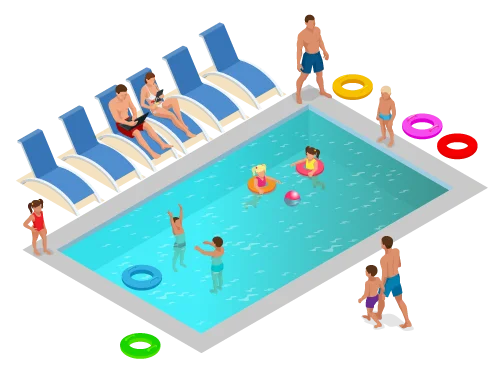 Call Us Today to Find Out Why Good Boy Pool Services is Awesome!
All-Inclusive Service:
Our goal is to overdeliver and provide the best service in the industry! We make good on that promise by providing the same high-quality service every time we come out.
Here is why Good Boy Pool Services is the best option for you and your pool:
Vacuum Pool Bottom
Skim Water Surface with Pool Net
Empty Skimmer Baskets
Empty Pool Cleaner Bag
Empty Pool Pump Basket
Brush Tiles
Brush Walls
Brush Pool Steps/Benches
Backwash Filter
Clean Cartridges
Check Filtration System
Check All Pool Equipment
Check Heaters and Lights
Check Water Chemistry and Add Chemicals If Needed
Check Water Level and Drain If Needed
Check for Leaks
Blow the Deck/Patio and Equipment Pad
Before and After Picture
Weekly Pool Report Fully Detailing Service
CPO Certified Tech
A Pristine Pool Every Time!